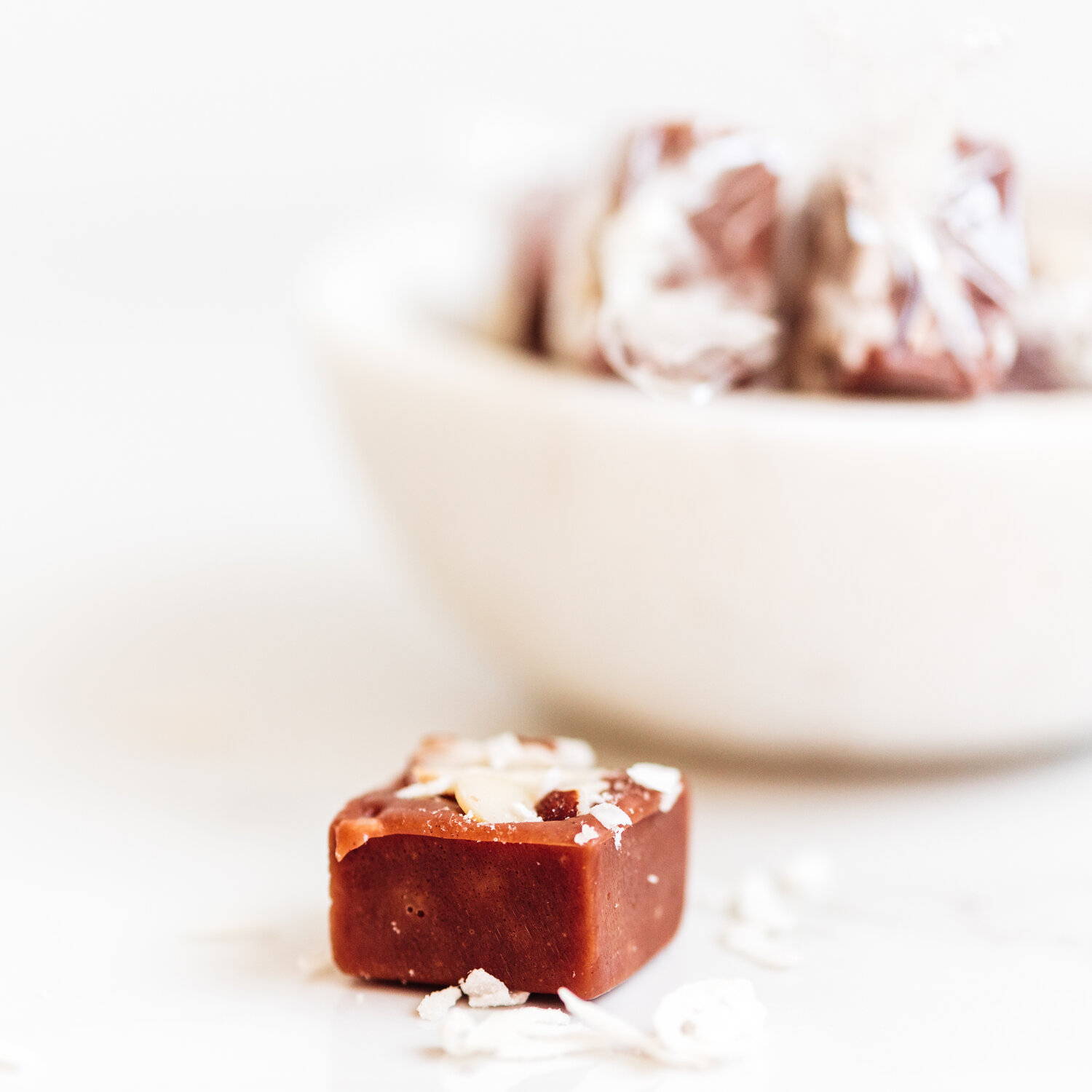 It's more than just caramels, it's an extension of gratitude and appreciation.
Our chocolate coconut almond pairs the satisfying crunch of the almond with some island inspiration, and you've got a creamy, coco-nutty, chocolate explosion.

Our classic caramel marries locally-sourced ingredients to the slightly-elevated yet traditional flavor you'd expect from this favored candy.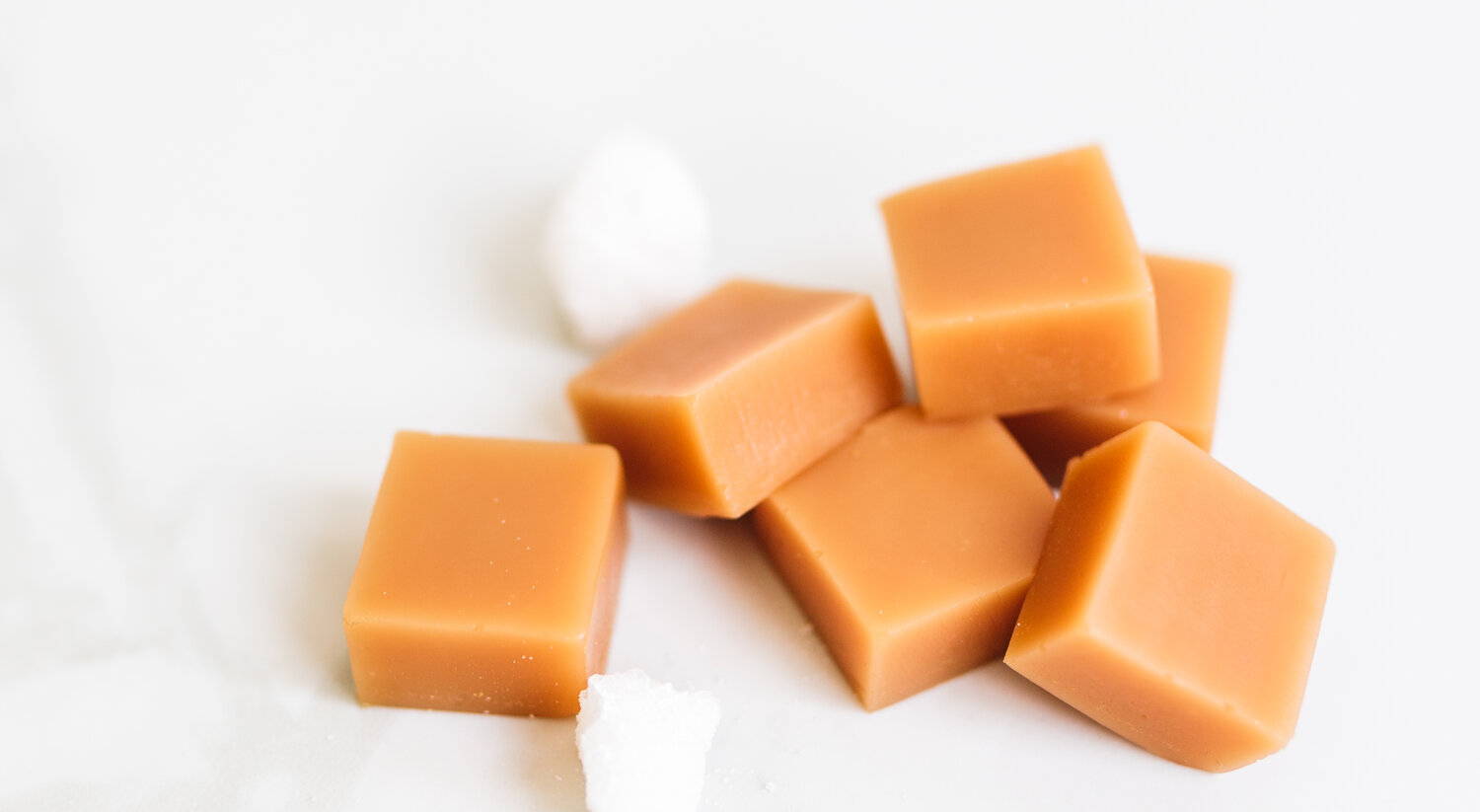 Since 2012, I've been making people feel loved just by opening a candy that's been crafted with joy — the simple yet sophisticated caramel. Spending the majority of my career in the black-and-white life of finance, I find my spice in the kitchen, in the heart of my home, crafting caramels for my friends and family.
One of my favorite things is making lasting memories from simple moments, like a nightly coffee date with my husband Noel or making time for a walk with one of my sons, even if it's in the rain. These small moments of sharing life is what I want you to experience when you unwrap something from Dulce Diana - they are meant to make sweet relationships even sweeter.
To me, the classic flavor is the star of the show — additional flavors just enhance the satisfaction. Hints of sea salt, walnut, cocoa dance their way into my kitchen but somehow I always come back to the star. I wish everyone could experience tasting a fresh batch of caramel — and you can when you place your first order! Be sure to indulge yourself for a moment and then share that escape with a friend.
Whether you're looking for the perfect wedding favor, a signature candy subscription, or an exceptional gift for your partner —
you'll always be satisfied with my locally-sourced, individually wrapped sweets.
Thanks!
This field is required
This field is required
Diana is a woman with a passion to make others smile. She has an entrepreneurial spirit that has led her to start many businesses. She is a woman with a God-given vision to deliver a personal confectionery escape via her candy company Dulce Diana.